BANKFOOT HOUSE
Residential Care Home
Bankfoot House, Beechgrove,
14 Well Street, Moffat,
Dumfriesshire DG10 9RS.
Tel: 01683 220073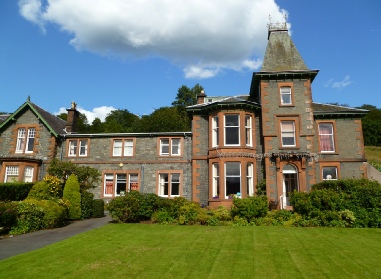 Site designed by Jo Čapek
This site was last updated on 19 March 2020
Coronavirus: Visitor Guidance for Bankfoot House
Dear Folks,
The UK remains in the containment phase of tracing coronavirus cases to prevent it spreading in the community. The directors, manager and staff of Bankfoot House are committed to ensuring that we keep all our residents, as safe as possible. As a preventative measure the home is now closed to everyone apart from staff and health professionals until further notice. We have not taken this decision lightly and appreciate that this may cause some concern for you and the residents, but we feel that in terms of the residents' care and wellbeing it is a necessary step to take. If there is a situation that you feel requires a very essential visit, we would ask that you discuss this with the Manager of the home to ensure that the appropriate precautionary measures are taken to limit any potential risk.
We would really appreciate your support with this measure. Please be reassured that we are closely following and complying with the Public Health authorities to ensure that we keep our residents safe, and that our staff are supported to continue to deliver first class care. In the unfortunate situation that someone in the home is in contact with coronavirus we will inform you and take immediate action according to the guidelines.
A closure notice will be clearly displayed on the main door and we would ask you to respect our decision and spread the word . We will endeavour to provide you with the most up to date information on this ever-changing situation.
If you have any questions please do not hesitate to contact the Manager – Sharon Lomax at Bankfoot House on 01683 220073 or Jeff Brown Chair of the Directors on 01683 220475.
Thank you in advance for your support, patience and co-operation.
S. Jeff Brown
Chair of the Directors of Bankfoot House